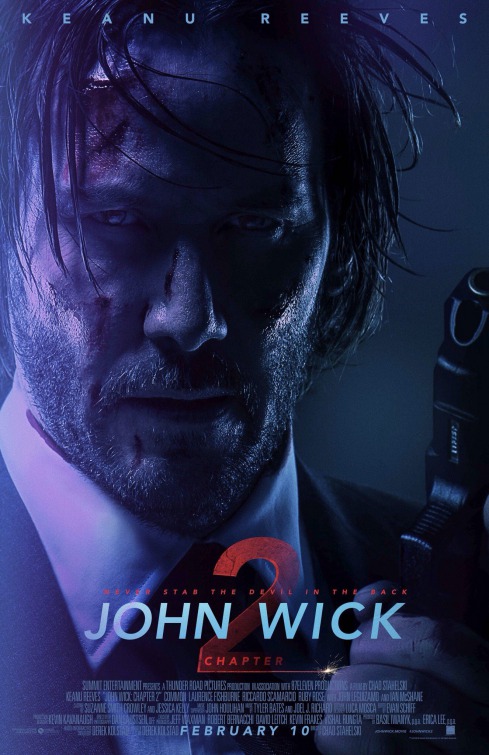 After returning to the criminal underworld to repay a debt, double crossed John Wick discovers that a large bounty has been put on his head and must fight for survival.
Director Chad Stahelski's John Wick 2 is everything a sequel should be, it doesn't try to reinvent the wheel. It's a near perfect high octane sequel, same lead cast – check, great action – check, more visual style and pulse pounding music – check. While the amount of close combat shootings does get tiresome there's enough story building by writer Derek Kolstad who expands the hit man's world and rules to entertain. However, neither Kolstad or Stahelski bog the pace down with unnecessary exposition.
Stahelski's second outing is gorier with a significantly higher body count and even though the fight scenes may not be a slick as it predecessor, it does what it says on the tin. Stahelski's offering benefits from a filmed on location feel which grounds the outlandish action, this is rounded off by a fitting soundtrack and score as Keanu Reeves' Wick battles his way through New York and Rome.
Well executed, pure action entertainment all the way, recommend.