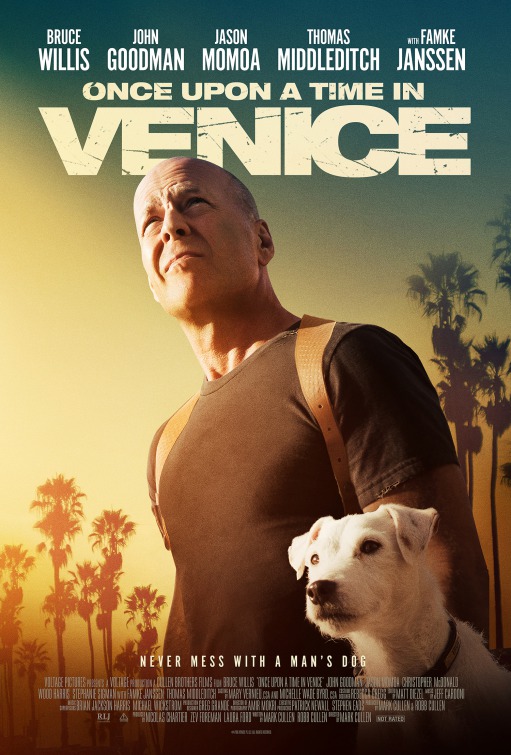 An ex-Los Angeles detective turned PI seeks out the ruthless gang that stole his dog.
Director, writer Mark Cullen's entertaining beach bum action caper which sees Bruce Willis as Steve Ford return to centre stage instead of small cameos. Thankfully Willis isn't just there to just pick up a pay cheque, its very much his own film, and he's as cheeky and charming as ever.
The on location feel captures the heat of Venice Beach and Cullen offers plenty of colourful locale visuals. The characters are all quirky and larger than life including humorous Jason Momoa as mumbling gangster Spider and Steve's heartfelt troubled friend Dave (excellent John Goodman). Things get more and more outlandish as Steve tries to solve a number of weird cases. Sadly, Famke Janssen is wasted as Katey Ford.
With echoes of the recent The Nice Guys (2016) there's a few shoot outs and double crosses with hints of watered down Tarantino thrown in for good measure, Cullen like the moments of comedy set these up with perfect timing thanks to some effective staging and Matt Deizel fine editing.
Overall, while not Willis' best it's an almost return to likes of Last Boy Scout form rather than Die Hard, still it's good fun and worth a viewing.