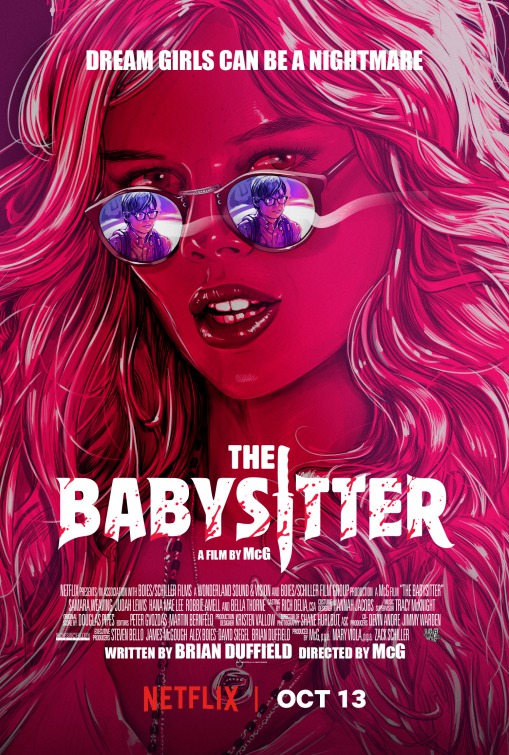 *** This review may contain spoilers ***
A funny, popular babysitter is actually a cold-blooded killer who's in league with the Devil and a teenage boy who finds out the truth must stop her and her friends or end up dead himself.
With a surprise twist reveal (if you've not seen the trailer) when a spin the bottle game turns into murder McG's fast paced offering, works as fun horror comedy in the vein of Tucker and Versus Evil. Judah Lewis' is excellent as Cole, the 12 year old madly in love with his babysitter Bee played feistily alluring by Samara Weaving. As Cole picks off in a MacGyver, A-Team, Kevin Macalister fashion Bee's murderous 80s-like stereotype friends, a cheerleader, a jock and so on.
McG's slick direction is chock-full with comic book gore. The action setups in the everyday American suburban neighbourhood setting reminiscent of the Burbs, E.T, Poltergeist and the like gives this a nostalgic atmosphere. Brian Duffield's script is packed full of horror homages and Scream self-aware dialogue, that said Duffield refreshingly doesn't explain every detail about Bee's motivations, how's and whys about her magic text and sacrifice secrets saving it for a possible sequel.
Great for teenage boys and girls who love gore and Home Alone style kills and old school film goers who enjoy slasher horrors.