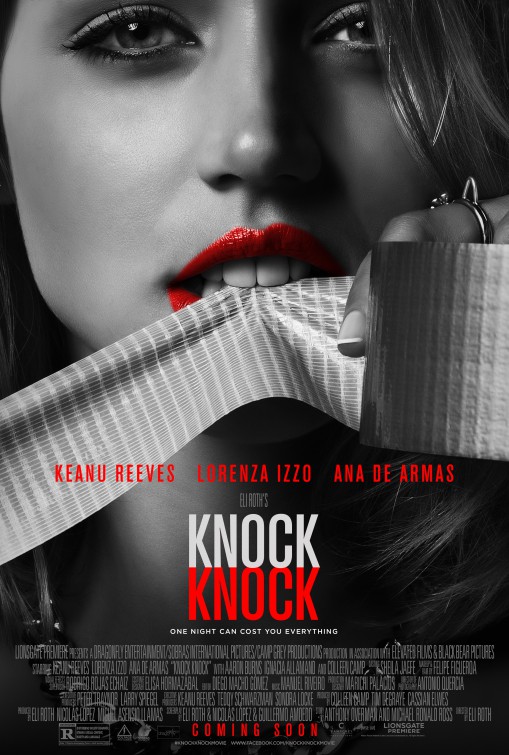 ***This review may contain spoilers ***
Two stranded women reveal a sinister agenda after they spend the night with a married architect and turn his life upside down.
Refreshingly it's not an on the nose torture horror or full on home invasion film, but it's a punchy enough moral yarn with a wicked ominous tone. Director/writer Eli Roth uses the remote suburban single location to full effect and Knock Knock never feels repetitive. It also has a warning about fidelity, sheltering strangers and social media usage.
Ana de Armas, and Lorenza Izzo on fine form switching between sexy, innocent and menacing effortlessly as they torment Keanu Reeves's Evan. While Reeve may not give his best performance throughout he more than makes up for it in the closing act. Roth manages to keep the stakes high without full on exploitation using some slick direction and both Izzo's Genesis and Armas' Bel reveal snippets of their character motivations while leaving plenty to the viewers imagination.
Intense and unnerving with a Roth staple downbeat ending. Based on Death Game (1977) if you enjoy the likes of Bad Influence, Fatal Attraction, Pacific Heights, Unlawful Entry to name a few with the modern edge of Hostel this is a must see.