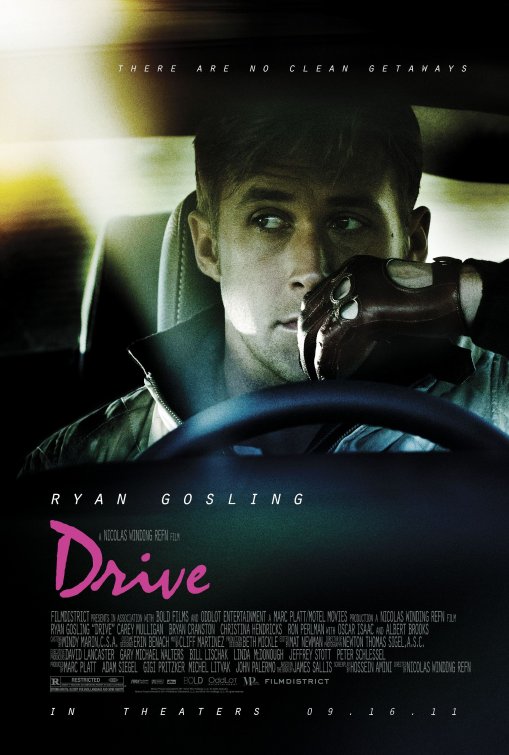 *** This review may contain spoilers ***
Driver is a Hollywood stuntman who moonlights as a getaway driver for criminals. Thing go awry when a new acquaintance is drawn into one last job.
Director Nicolas Winding Refn offers a stylish, moody film with substance based on James Sallis novel. Drive has subtlety and great acting performances to match, it's a simply must see crime drama. Hossein Amini dialogue carries weight, with a few twists and turns, the locations ooze atmosphere and the music and Cliff Martinez score add to the nighttime atmospherics.
Ryan Gosling's Driver with an icy exterior, who later warms up to his neighbour and her son shines throughout in amongst the likes of affable motormouth Shannon (Bryan Cranston), hard man Nino (excellent Ron Perlman), Oscar Isaac's Standard Gabriel and Albert Brooks' surprisingly dangerous character Bernie Rose.
It's not a fast and furious action film, it's more of a smouldering poignant gangster movie with moments of calm and graphic violence. It echoes films like Heat, Taxi Driver with some To Live and Die in L.A. Refn's direction is on point, performances by the ensemble cast, visuals and stunt sequences are excellent and grounded aided by some slick editing from Mat Newman.
Gosling is outstanding, Drive is an essential neo-noir crime film, highly recommend.